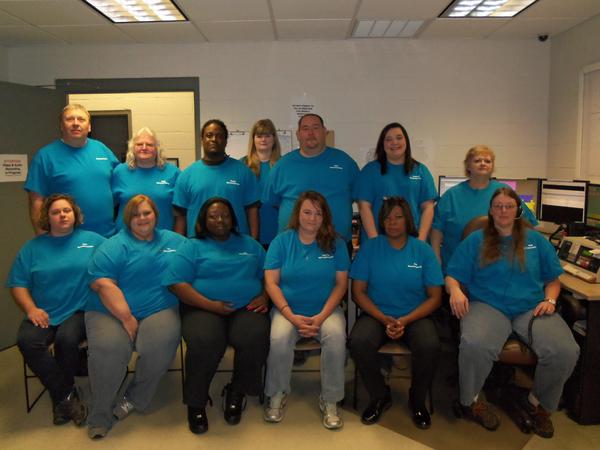 The Clay County 911 Center began operations on December 2, 2009 as a way to consolidate services and provide a centralized public safety answering point for all 911 calls for police, fire and/or emergency medical services within Clay County and the City of West Point. State of the art radio and communications systems as well as our highly trained and dedicated staff ensure the integrity of 911 services delivered to over 20,000 citizens of our community. The 911 Center provides emergency radio dispatch services to the City of West Point Police Department, the Clay County Sheriff's Department, the West Point Fire Department, the West Point Ambulance Service, and our seven County Volunteer Fire Departments. Approximately 60,000 emergency and non-emergency phone calls come into our center each year with an average of 27,000 incidents being processed each year. We have a staff of 1 Director, 7 full-time dispatchers, and 5 part-time dispatchers. There are two dispatchers on duty and ready to assist you 24 hours a day, seven days a week.
TO CONTACT THE CLAY COUNTY 911 CENTER:
If you have an emergency, dial 911.
For all non-emergencies, please call (662) 494-5152 or (662) 494-5154.
If you dial 911 for a non-emergency, you will be asked to hang up and call a non-emergency line. It is important that 911 lines be available for emergencies only.