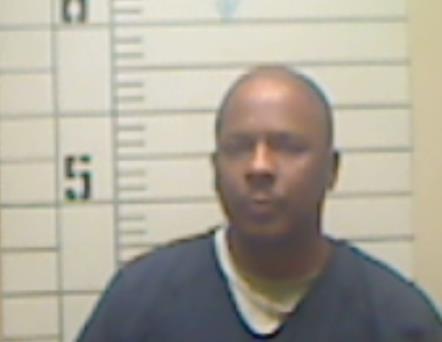 Tommy Gandy
On November 4th, Clay County Sheriff's Office Deputies responded to a residence on Hwy. 46 West. Complainant had called 911 saying her son, Tommy Gandy was attempting to break in to her home with a gun. Officers arrived to discover her son, Tommy Gandy had in fact broke into the house and was armed with which appeared to be a rifle. The sheriff was able to communicate with the mother to get her into a locked bedroom. The Clay County Sheriff's Office SRT was deployed and extracted her through the bedroom window.
As deputies were clearing her from the window, the suspect broke through the door and opened fire. Clay County Sheriff's Office K9 Officer, Kyle Eaves was struck in the head by a round. He was immediately transported to NMMC - West Point and airlifted to NMMC - Tupleo. Eaves remains in stable but guarded condition.
The Mississippi Highway Patrol SWAT team was called in to assist in apprehending the barricaded suspect. Sheriff Eddie Scott said the suspect fired multiple rounds of fire at the Mississippi Highway Patrol SWAT team. After a 5 ½ hour standoff, the suspect surrender to officers. Mississippi Bureau of Investigations agents recovered the suspect's weapon and are leading the ongoing investigation.
Tommy Gandy remains incarcerated at the Clay County Detention Center. Arraignment date has not been set as charges are being filed.
Sheriff Scott would like to thank the many agencies that assisted which include the Mississippi Highway Patrol, Department of Wildlife, Fisheries and Parks, West Point Police Department, West Point Fire Department, Chickasaw Sheriff's Office, Mississippi Bureau of Narcotics and many state and local agencies who called to offer assistance.
Sheriff Eddie Scott stated that the investigation is ongoing and anyone with any information is encouraged to contact the Clay County Sheriff's Office at 662-494-2896 or Golden Triangle Crime Stoppers at 1-800-530-7151.