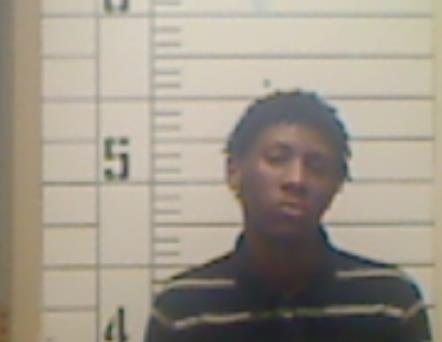 Charles Mullins
On October 8, 2014 emergency responders responded to a 911 call at 9630 Griffith Road in western Clay County. Clay County Sheriff Eddie Scott stated that 2 month old Iriana Mullins was then airlifted to University Medical Center in Jackson. Scott said that the infant was removed from a ventilator on Friday afternoon, October 10, 2014 at the University Medical Center.
Sheriff Scott stated that Charles T. Mullins, age 18 of 734 New Light Road, Starkville was arrested by Clay County Investigators on October 9, 2014 and was initially charged with child abuse. Investigators upgraded the charges on Tuesday afternoon, October 14, 2014 to capital murder. Mullins was arraigned in the Clay County Justice Court and no bond was set by statue due to the nature of the charge and is currently incarcerated in the Clay County Detention Center. Scott said the charge stems from medical reports of blunt force trauma as the cause of death.
The Clay County Sheriff Department is working in conjunction with the District Attorney's Office, Clay County Coroner's Office and the Mississippi Crime Lab.
Scott says the investigation is ongoing and encourages anyone with any information to contact the Clay County Sheriff's Department at 662-494-2896 or Golden Triangle Crime Stoppers at 1-800-530-7151.