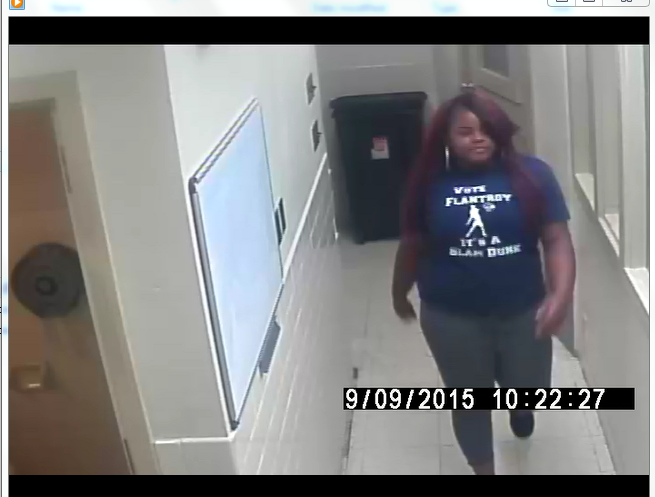 Kaleia Lee
The Clay County Sheriff Department has arrested and charged Kaleia Lee, age 20, of West Point with smuggling of illegal contraband in a correctional facility. Kaleia Lee turned herself in to Clay County Sheriff Department Investigators this morning, Thursday, September 17th.
Sheriff Eddie Scott credited Golden Triangle Crime Stoppers for Lee turning herself in after seeing the Crime Stoppers segment air on television Wednesday, September 16th.
Scott stated due to the increase attempts to smuggle illegal contraband into the facility stricter security measures are now being enforced at the detention center.
Scott stated in this case a false name was provided which has led to all individuals wanting to visit an inmate must provide a valid photo identification.
Scott stated that the photo identification is an added security measure for the facility and no one will be allowed to visit without proper identification.
Lee is currently incarcerated at the Clay County Detention Center.
Scott stated that the investigations are ongoing and anyone with any information is encouraged to contact the Clay County Sheriff's Department at 662-494-2896 or Golden Triangle Crime Stoppers at 1-800-530-7151.