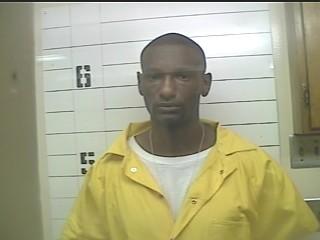 Kevin Jones

A traffic stop April 26th initiated by the Clay County Sheriff's Office K9 Unit resulted in the arrest of Kevin Jones, age 38 of West Point. Jones has been charged with Possession of Methamphetamine and Possession of a Counterfeit Substance. Approximately 7 grams of methamphetamine was seized.
Jones is currently incarcerated in the Clay County Detention Center with bond pending. A hold by the Mississippi Department of Corrections was placed on Jones.
Sheriff Eddie Scott stated the K9 Unit continues to be an effective tool in removing narcotics from the streets.
Scott said that the investigation is ongoing and anyone with any information is encouraged to contact the Clay County Sheriff's Office at 662-494-2896 or Golden Triangle Crime Stoppers at 1-800-530-7151.